Our Story
Our Story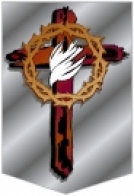 The Fellowship of Living Hope had its beginning as a house fellowship Bible study in the living room of a home in Kentland, IN, in 1985. After sometime the group began to gather Sunday morning for worship, prayer and teaching from the Word by Pastor Edwin Bontreger.
Pastor Ed and Ruth Anne Bontreger have always been involved in bringing God's healing to the lives of people. As many of these people have been helped, they also needed a place to fellowship and worship.
For many years we met in an old lumberyard building in Brook, IN. the gathering grew and in 1994 we were led to move to Rensselaer, IN. The Lord led to build a simple all-purpose building in 1996, which we are worshipping in today.
The Fellowship has been known as a personal life hospital. As God brings more people, we trust He will also provide for our facility, to be what we need to serve His people.